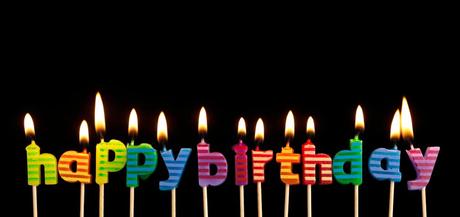 Here we are. Two young (well, I'm young) adults enjoying patio chairs in an under-furnished living room, finishing out the weekend with ham and turkey sandwiches and MLB and homework.
David is hyperventilating next to me; second guessing the answers on his math test; working fervently and asking me questions I don't have the answers to. I don't know anything but basic math and, strangely, extremely difficult calculus. What happened to the in-between? I haven't a clue. Thanks, Mr. Powers, for making calculus so fun. After high school, I took some calc classes at Florida State and basic algebra fell to the wayside. I can't understand the bottom from the top. Plain and simply, I am mathematically useless.
Leo is sleeping on the floor between our feet. He does a lot of sleeping. Sleeping and peeing and chasing his green ball. His favorite activities.
Check out my very happy man.
As a passing thought and the inspiration for this blog title, I'm currently reading the 50 Shades of Grey series.
The writing is terrible.
The smut is highly unrealistic and exaggerated.
It's pretty much literary porn.
I find myself rolling my eyes at everything.
And I wouldn't give it my recommendations for a good read.
The only reason I'm still reading it is because I've already purchased all the books.
Poor me.
*****
After weeks of being MIA from Nail Files, I'll definitely be posting next week with my latest nail creation. I've finally removed the acrylics and I'm back to my old ways; coming up with fun, lovely, tiny works of art. Without officially linking up, here's this week's:
Yes, thank you for noticing, I have a new phone camera. It's not an iPhone, but it'll do. I was due for a free upgrade on my Android. Honestly, I love it. I may stick with this one and avoid the iPhone all together. It has everything I want, everything is unlimited, and I'm only paying $50 a month.
Today, I'm 22 years young. It's strange to think that I've surpassed 21 (shut my mouth, right?). So much has happened to me in my short years. Most significantly (sans the best and worst of people):
New Jersey
Soccer
Florida
Music
IB
Tallahassee
Bachelor's
Meridian Woods
Engagement
Lawsuit
Disengagement
Master's
North Carolina
And so we find ourselves in the present. I've seen the best and I've seen the worst. I've had plenty of, barely enough of, and dangerously low amounts of money. I've partied in the coolest clubs, and sat through the most humbling worship services. I've seen God, and I've seen Satan. I've been lost, and I've been found. I've known love, and I've battled hate. It has been a most trying, albeit exciting, 22 years.
Today, we got a pot and pan or two after surviving for a week without any kind of kitchen hardware. The Hindman family threw me a wonderfully pleasant birthday lunch. We slept. We read. We homeworked. And hopefully this week, we'll start jobs, we'll find a church home, and we'll testify to the safety and security that God provides.
Thanks, everyone who gave me thoughtful birthday wishes.
Thanks, everyone who's helped with the moving and the finances and the tough decisions.
And thanks, of course, for reading.
xoxo